Year 2021 has been a 12-month-period filled with so many events that will linger on in the minds of Nigerians and the international community.
Major events that shaped the year cuts across bandits attacks, security issues linked to IPOB's Nnamdi Kanu arrest, Sunday Igboho's Yoruba Nations quest, Lagos EndSARS White Paper report, death of political big horns, TB Joshua and Ibrahim Attahiru among others.
In the same year, disasters and the demise of some prominent Nigerians who fell to diseases, armed attacks, air crashes, and other news were not left out in the events that shaped 2021 and stirred reactions
Here Are Major Events That Shaped Year 2021
IPOB Leader Nnamdi Kanu Arrested
The leader of the Indigenous People of Biafra (IPOB), Nnamdi Kanu was arrested by the federal government of Nigeria on June 29, 2021.
According to the Attorney-General of the Federation and Minister of JusticeAbubakar Malami (SAN), Kanu was arrested and brought back to Nigeria.
Nnamdi KANU discussing with his lawyerThe AGF during a media briefing stated that the IPOB leader was arrested based on a collaborative effort between security agencies in Nigeria and Interpol. READ MORE
Sunday Igboho Arrested In Benin Republic
Yoruba Nation activist Sunday Igboho also joins in the personalities who triggered reactions this year following the invasion of his residence in Soka, Oyo State.
Igboho tried to escape from the Buhari-led federal government but was apprehended in Cotonou, Benin Republic.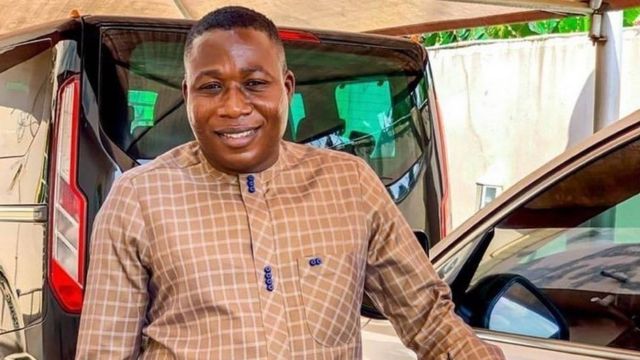 Who is bankrolling Sunday IgbohoIgboho was apprehended at the Cotonou Cadjehoun Airport by the security forces in the Benin Republic about three weeks after the Department of State Services declared him wanted for allegedly stocking arms, an allegation he has since denied and over alleged activities threatening the corporate existence of Nigeria. READ MORE
Chief Of Army Staff Ibrahim Attahiru's Death
Ibrahim Attahiru, the late chief of army staff (COAS), died in an air crash near Kaduna international airport on May 21.
Attahiru was killed alongside 10 other military officers in the crash. According to the military, the plane crash was caused by bad weather. The three-star general died barely four months into his appointment as army chief.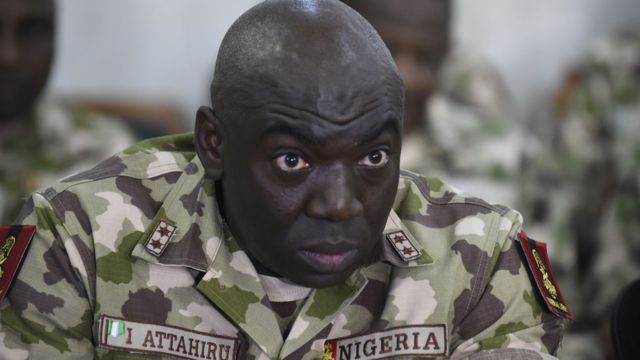 Ibrahim Attahiru
Within 4 months of assuming office, the late army chief had shown his readiness to combat insecurity in the country. He had said under his leadership, the army would do things differently to address security challenges in the country.
Under his watch, many bandits and insurgents were captured or killed while some communities held by Boko Haram were recaptured after Attahiru gave the soldiers 48 hours to go after the insurgents and reclaim the areas.
An Accident Investigation Board was constituted to unravel the immediate and remote cause(s) of the unfortunate accident.
In September, the Accident Investigation Bureau (AIB) submitted an interim report of the air crash.
Attahiru's demise made him the shortest-serving chief of army staff in Nigeria. READ MORE
Pandora Papers: Investigations Expose Top Secret Of Nigeria Politicians, Pastor, Others
The offshore hideaways of some Nigerian and the world's most powerful and influential individuals were exposed after an investigation by investigative journalists from across the world.
Pandora PaperThe investigation, which took about two years is the tagged project 'Pandora Papers', facilitated by the International Consortium of Investigative Journalists, ICIJ, which obtained a trove of 11.9 million confidential files.
600 journalists from 150 news organisations around the world spent two years studying and sorting files, contextualising information, tracking down sources, and analysing public records and other documents. READ MORE
TB Joshua's Death
The death of Temitope Balogun Joshua (57) founder of the Synagogue Church of All Nations (SCOAN) is another event that will linger in their hearts of religious worshipers.
TB Joshua died on June 5 after reportedly suffering from a stroke two months before his death and was flown to Turkey for treatment.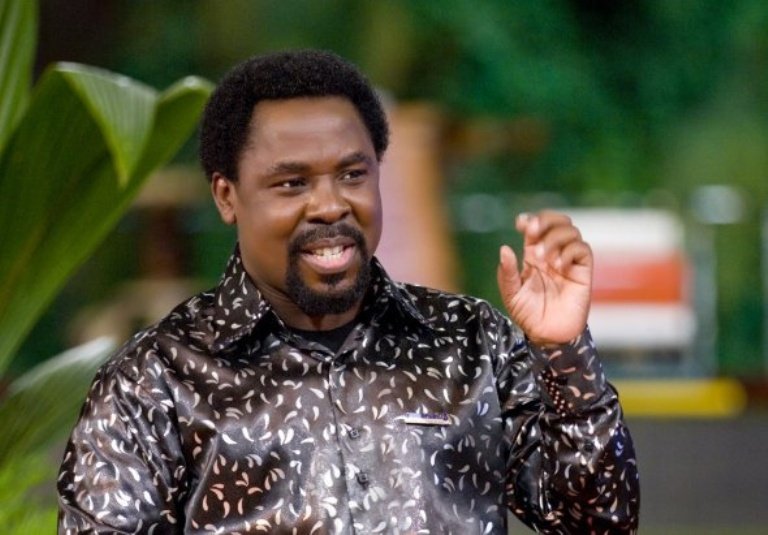 TB Joshua Known for his prophecies and healing services, the late prophet was widely sought after by Nigerians and foreigners for healing miracles.
Before his demise, TB Joshua made headlines when a building within the headquarters of his church collapsed, killing at least 115 people — mostly foreigners.
TB Joshua's burial attracted a large crowd including dignitaries like Rotimi Akeredolu, governor of Ondo, and Lucky Aiyedatiwa, his deputy; Dele Momodu, media mogul and former presidential aspirant, among others. READ MORE.
Sanwo-Olu Receives Lagos #EndSARS Panel Reports, Releases White Paper Report
Governor Babajide Sanwo-Olu of Lagos State on the 15th of November, 2021 received the reports on police brutality cases and the Lekki shooting investigation from the state judicial panel.
Sanwo-Olu received the two reports from the Chairperson of the panel, Justice Doris Okuwobi (rtd). at the State Secretariat in Ikeja.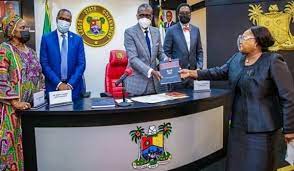 Sanwo-OluThe EndSARS panel was inaugurated on October 19, 2020, to look into complaints of citizens against human rights abuses by the police.
Following the incident at the Lekki Toll Gate on October 20, 2020, the Terms of Reference of the Panel was expanded to cover that incident.
The Panel sat for well over one year and took testimonies of petitioners, witnesses, experts and lawyers.
The submission of the panel that there was indeed a massacre has since attracted the outrage of Nigerians and the international community who called for the prosecution of the offending officers. READ MORE
Dowen College And Sylvester Oromoni's Untimely Death
In November 2021, a young boy died after he was allegedly beaten up by seniors in his boarding school in Dowen college and given a harmful substance to consume.
The deceased's cousin, Perrie Oromoni had revealed the circumstances surrounding the death of the 12-year-old on Twitter.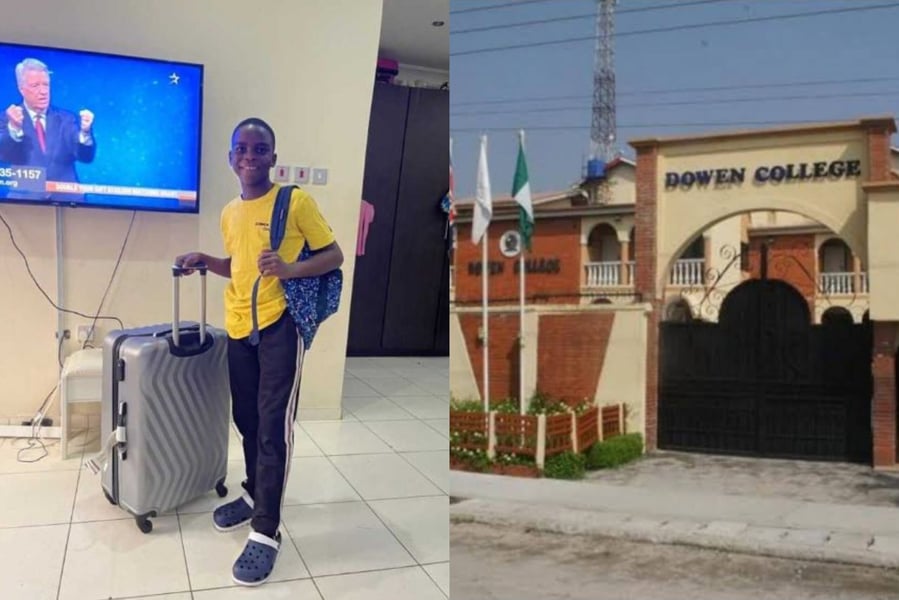 Dowen CollegeDowen college had released a statement maintaining that Sylvester died from injuries sustained during a football match that had made him hurt his hip.
Dowen College's reaction to the incident sparked a nationwide cry with so many celebrities seeking justice for Sylvester.. READ MORE