Barbados, on Monday, severed its remaining colonial ties of nearly 400 years with England, removing the Queen as its head of state.
The British Monarch, represented by her heir Prince Charles, witnessed the lowering of the royal standard and the declaration of the Republic of Barbados.
This political transition, which took place on Monday night at the Chamberlain Bridge in the nation's capital, Bridgetown had hundreds of Barbadians including popular singer Rihanna in attendance.
Flag of Barbados Below are 10 things you should know about this country that has just made a move to Republicanism.
1. Brief history: The country, which is located in North America, has been under British control since British settlers turned it into a sugar colony in the 1620s.
Despite attaining its sovereignty from the Colonial Masters in 1966, the country remained a constitutional monarchy and only became a republic on November 30, 2021.
2. Leadership: The country only just got its first president on November 30, 2021.
Sandra Prunella Mason, a female, assumed office as Barbados's first president the same day the nation was declared a republic.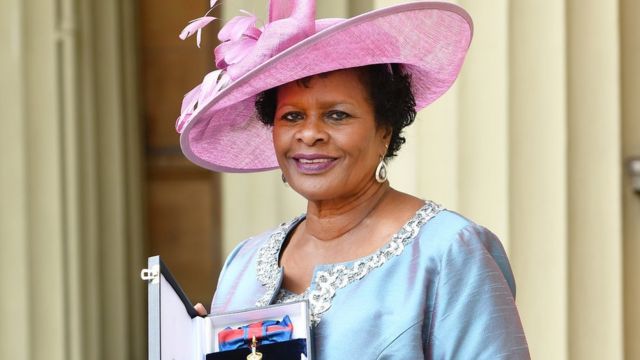 Photo of Sandra Mason, First President of Barbados Mia Mottley, another female, has been Prime Minister of this Caribbean Island since 2018.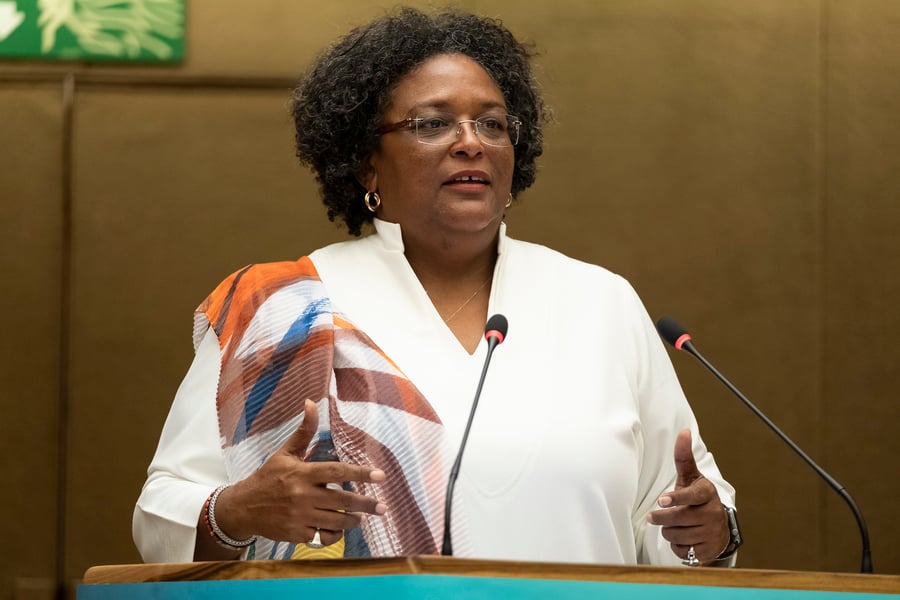 Mia Mottley, Prime Minister of Barbados
3. Currency: The Barbados Dollar (BBD) has been the currency in use since 1935.
The symbol used for the dollar is the same as the US Dollar ($), however, BDs$ is used to distinguish it from other dollar currencies. 
50 Barbados DollarsAccording to mid-market exchange rates, 1BDs$ is equivalent to N192.2.
4. Population: Although the last population census was conducted in 2010, the estimated population currently stands at slightly above 287, 000.
5. Language: The predominant language of Barbadians is English and Bajan Creole.
The culture of Barbados is a blend of West African, Portuguese, Creole, Indian and British. 
6. Popular celebrities: Famous celebrities from Barbados are Rihanna and Ronald Fenty (Rihanna's father).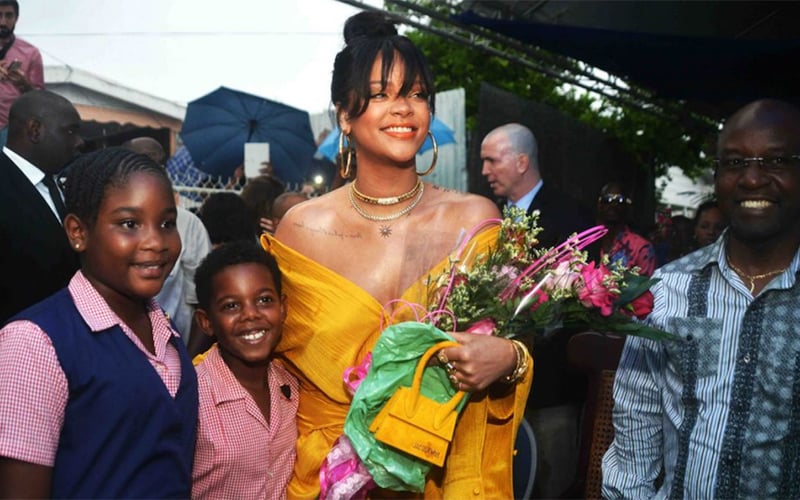 Photo of Rihanna after her National AwardBarbados on Monday, November 29, declared Rihanna a national hero after removing Britain's Queen Elizabeth II as its head of state and entering a new era as a republic.
7. System of Government: The country practices a Constitutional Parliamentary system of government.
8. Religion: Barbadians are predominantly Christians.
9. What is Barbados popular for?
Some of the things Barbados is most famous for are Rihanna, its National Dish Cou Cou and Flying Fish, and Crop Over.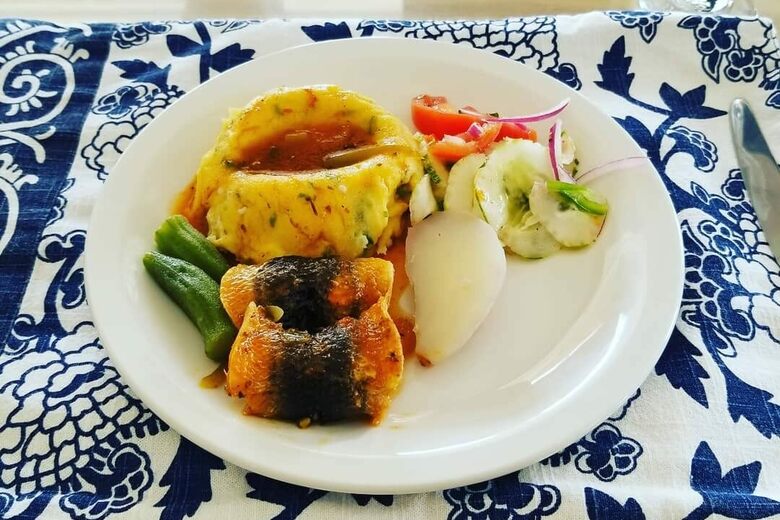 Photo of cou cou and flying fish
10. Top tourist attractions in Barbados include beaches, caves, historic sites, gardens, plantations, wildlife parks.
Some of the popular activities that tourists engage in are snorkeling, diving, swimming, and fishing among others.