German luxury car manufacturer, BMW has introduced at the CES technology conference on Tuesday the "most powerful" version of its iX technology flagship, the 2023 iX M60, a 610 horsepower machine (when Sport Mode is enabled)
The first all-electric M car was the i4 M50, it's top-of-the-line 536 horsepower sedan that hit the market last year. Taking the production a few steps further, BMW combines the company's tech-centric flagship iX platform with the heritage of the M-series' focus on performance.
It's capable of accelerating from a standstill to 100 km/h (62 mph) in just 3.8 seconds and steadily delivering power until reaching a top speed of 250 km/h (155 mph). The top speed is 50 km/h higher than the iX xDrive50, making the iX M60 BMW Group's fastest all-electric model.
BMW IX M60 cool backlit wood trim and glass controls. | PHOTO CREDIT: BMW
BMW specifically notes that the two motors don't use any rare earth metals due to eliminating permanent magnets. Instead, the motors use the principle of a "current-energized synchronous machine."
Unique features for the iX M60 include the M specifically tuned dual-axle suspension with automatic level control, carbon fiber reinforced plastic (CFRP) components in the roof, side, and rear sections, sports brake system featuring blue-painted brake calipers with M logo, as well as other subtle visual tweaks.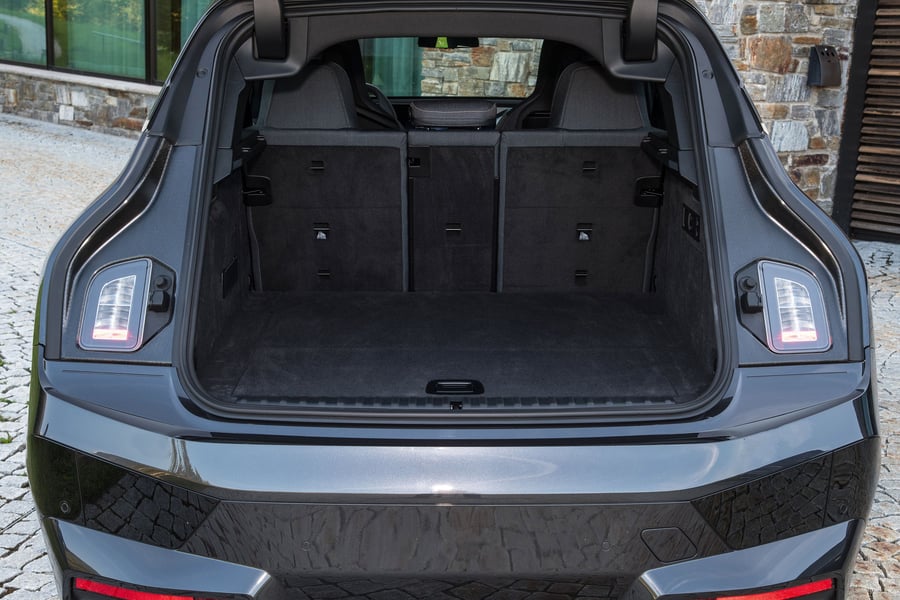 2022 BMW IX M60 CFRP structure. | PHOTO CREDIT: BMW
The car's standard adaptive dual-axel air suspension with electronically controlled shock absorbers promises to keep the vehicle at the right height, no matter the speed (and you can manually adjust the height, too).
The right side of the steering wheel holds all the control in the gauge cluster but drivers can interact with the actual central iDrive screen in a number of ways.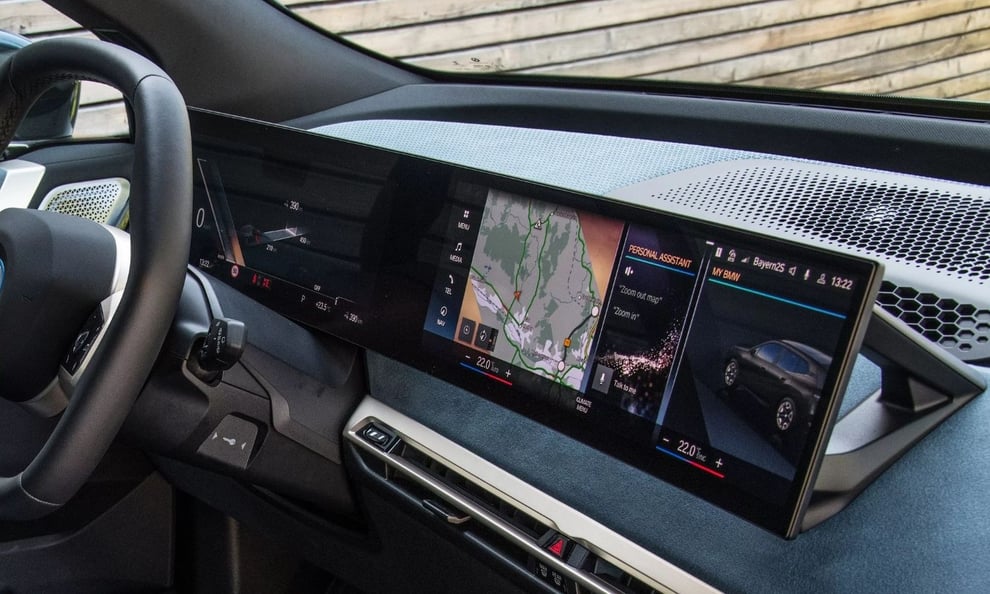 BMW IX M60 central iDrive screen. | PHOTO CREDIT: BMW
BMW said that the Natural-language voice commands are improved. Saying things like, "Hey, BMW, I'm cold" will adjust the climate control, and you can easily rattle off addresses for the navigation system. You can also say, "Hey, BMW, take a selfie," and the interior monitoring camera will come on so you and your passengers can smile for a snapshot and then share it right from the center screen.
2022 BMW IX M60 Interior. | PHOTO CREDIT: BMW
BMW will start the iX M60's global market launch in June 2022.