As the 2023 general elections in Nigeria draw closer, Nigerians are eager to change the narrative of bad governance especially with the seemingly poor performance of the past and present administration.
This year will be for declarations by the candidates who hope to go all in and emerge top, ahead of others in the elections. Most political parties will begin to put out their manifestos and choose candidates for the presidential spot.
38-year-old Kadijat Okunnu Lamidi has recently declared her interest in Nigeria's Presidential seat. She is the first of all to declare her intention to vie for the position of Nigerian President come 2023.
She made her presidential ambition known on Monday, January 3, 2022 at the Freedom Park in Lagos State.
Who is Kadijat Okunnu Lamidi?
Khadija Okunnu Lamidi is a Nigerian entrepreneur, media executive, businesswoman, philanthropist, and champion of the Water Aid Nigeria project.
She is the founder and CEO of 'Slice Media Solutions, an Advertising Agency in Lagos. Slice Media Solutions dominates the Outdoor Advertising market in Lagos.
Educational background
She holds a Bachelor's degree in Business Management and Human Resources Management from the University of Bolton and also holds a Master's Degree in Strategic Project Management (MSc) from Heriot-Watt University, Edinburgh, Scotland, in the United Kingdom.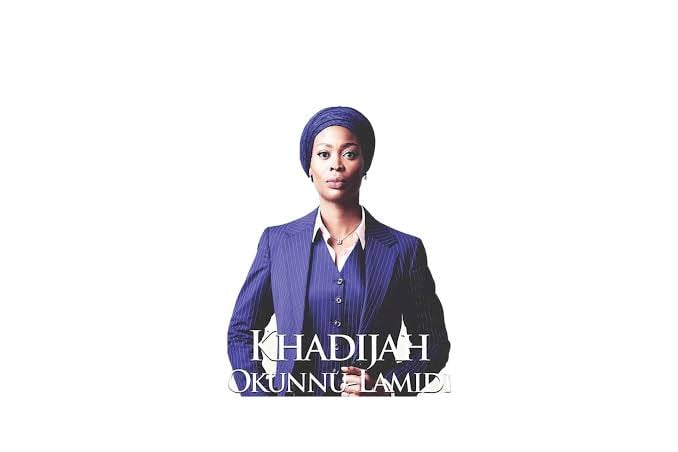 Political ambition
Speaking at a media conference on Monday, where she declared her intention. She disclosed that her motivation to vie for the Presidency is from her desire to make Nigeria work for its populace, while harnessing the power of its youths to make the country a force to be reckoned with.
"I seek to change the direction of our country because time and chance will happen to all of us and the time for action is today.
"We need a better class and a better crop of leaders that are selfless, disciplined, and bound with integrity, and above all, who love the country and are invested in her future."
"I am here to activate all people, the old, the poor, the rich; to unite around a common ideal based on a consensus about a superior national development agenda."
"A nation desperate for leadership needs the young, the strong, who have the vision, ideas, those who have a united Nigerian identity and a belief in this country," she said.
She further stated that 2023 is a defining year for the country in which she is ready to play a leading role in writing a new history and restoring hope for Nigeria and Nigerians while lamenting that Nigeria had missed important milestones in building a united nation.
Although she is yet to declare for any political party, she sure has taken a bold step in the right direction.
Khadijat represents the ideal candidate of the youths. She is of the opinion that 70 percent of youths are disenfranchised and have not taken their rightful place in choosing the government needed to drive Nigeria forward.
According to her, she is ready to take the country forward bearing the 'Not Too Young To Run' tag.