Ghanaian singer Shatta Wale has responded to Burna's challenge for a one-on-one fight between them, roasting the Odogwu crooner and extending the insult to his mother.
Wale had mistaken the challenge for musical battle and this had irked Burna who told the former that he wanted a fistfight and that it would be anywhere he (Wale) wanted.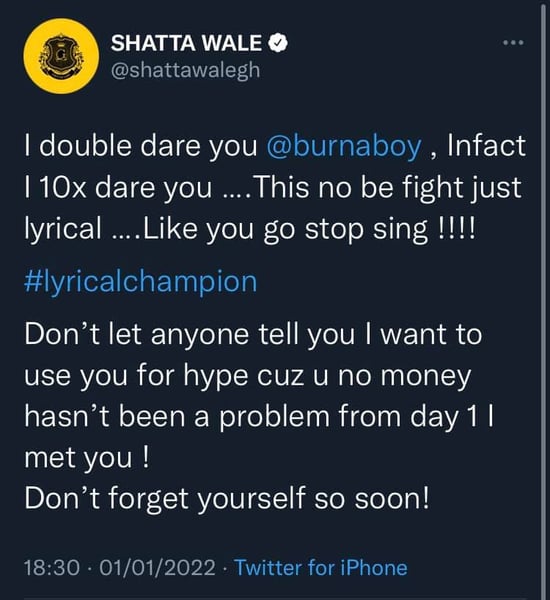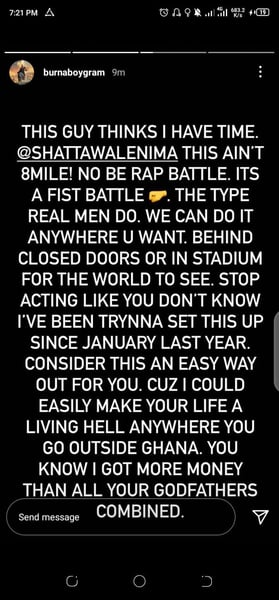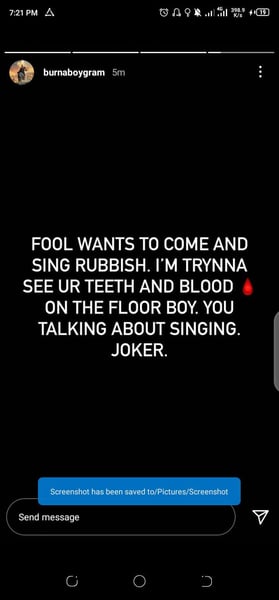 Responding to Burna's latest threat, Wale unleashed a hail of insults on his Nigerian counterpart, saying that his mother doesn't control his career like the Ye singer.
Wale also stated that the Nigerian singer had stepped on many toes in Ghana, hinting that a violent welcome awaits his return.
Not stopping there, the Ghanaian made a derogatory remark about Burna's reproductive organ, adding that the prostitutes he had slept with revealed that he only lasts 5 minutes in bed.