The fourth chapter in the sci-fi franchise succeeds but in a rather different way than expected, keeping the viewer intrigued and entertained while delivering a few nostalgic moments.
It will be universally accepted that The Matrix Resurrections lacks the visual grandeur and spellbinding nature of the original films but that doesn't take away the fact that it has its own unique moments.
I am among those who did not see any justifiable reason for yet another sequel. I absolutely loved the first film, enjoyed the second, and the third gave me mixed feelings. This one, I feared would end up being a monumental failure. 
Against all odds, director Lana Wachowski fused some unexpected elements and let them pivot the plot. Thankfully, they work and I ended up smiling at the end (the final sequence before the end credits had me clapping).
Keanu Reeves returns as Thomas Anderson/Neo, a man haunted by visions of a life he can no longer hold any claim to. To make sure he stays sane, he visits his therapist frequently and does what society expects of him.
When Morpheus (played by Abdul Yahya-Mateen II this time) and his band of rebels find Neo once again, new threats surface and the hero must save Trinity before the system destroys everything he loves.
As expected, the trailers show only a tiny fraction of the story. The plot is ingenious and all my theories proved to be false.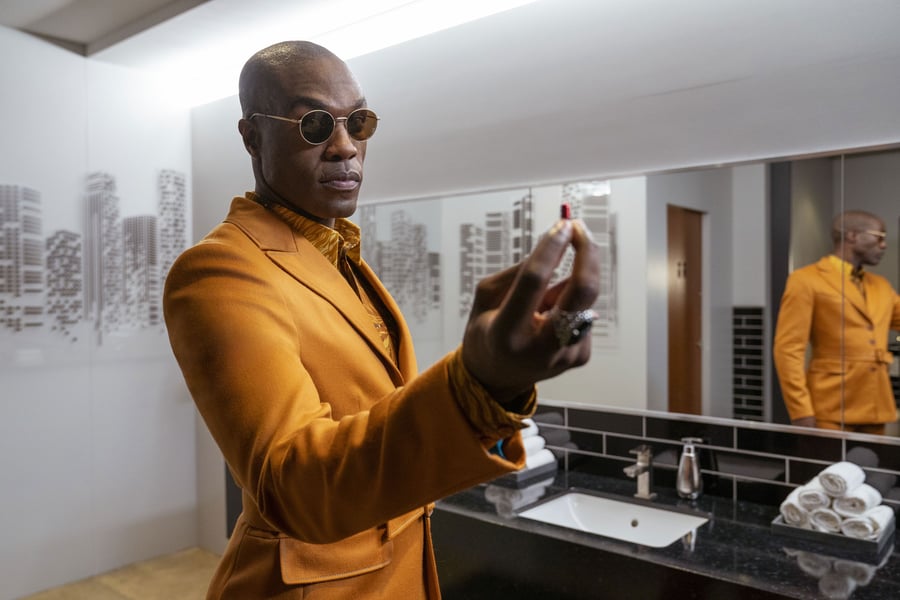 Yahya Abdul-Mateen II as Morpheus
Some character cameos made me geek out and even though Mateen's take as Morpheus was impressive, I missed Laurence Fishburne.
Reeves' performance as the conflicted hero pales in comparison to the first three films but in all, he didn't let me down. I was eager to see him fly and do all those amazing stuff as Neo and even though I was gratified, it came long after my patience had worn out and not in the way I wanted.
Carrie-Anne Moss doesn't kick ass the way many will want but what her character does accomplish more than makes up for that.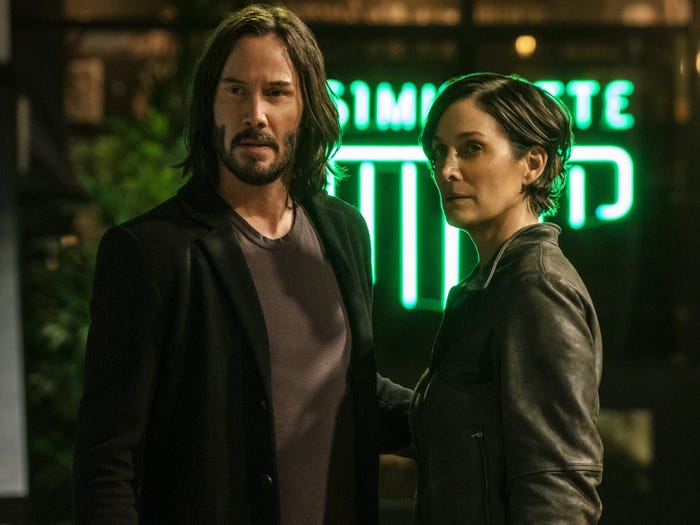 Keanu Reeves and Carrie-Anne Moss
Of all the supporting characters, I found Jessica Henwick's Bugs the most delightful to watch. I just couldn't get enough of her and enjoyed her interactions with the protagonist.
I so looked forward to the action and when the sequences unfolded before my eyes, they were neither groundbreaking nor particularly outstanding. They were somewhere in between, which isn't a bad thing at all.
One thing the movie suffers from is that it doesn't have a properly defined primary antagonist. Also, there were times when it seemed that the comic element wasn't needed.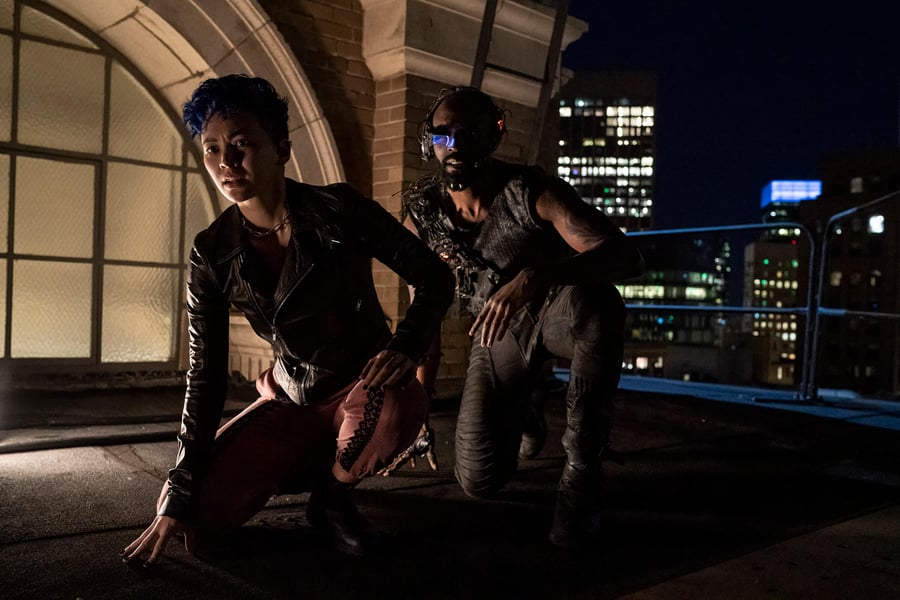 Jessica Henwick as Bugs
Apart from the aforementioned shortcomings, this film proves to be more entertaining than your average sci-fi flick.
I must commend the director and everyone involved in this as it isn't easy making this so many years after the last one and showing that it was a true passion project and not just about the big bucks.
I would be remiss if I didn't mention that the chemistry between Reeves and Moss is the major element that saves this story. Stripped bare of the effects (which are are at best really cool), action and intrigue, the love story is what holds it all together.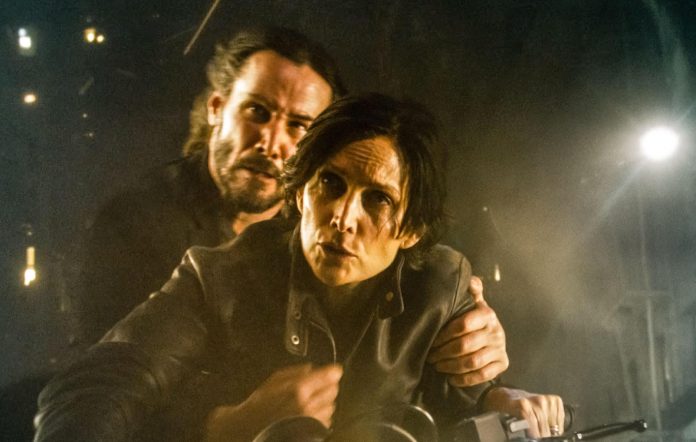 Thank God, this film wasn't the total failure I thought it would be. Now that we have all been pulled back into the world of the Matrix, I look forward to further exploration with Reeves, Moss, and Henwick.
Well done, Lana. This clearly isn't for everyone but I for one loved it.
Rating: 7/10.