Reality star and singer Adeyele 'Vee' Victoria has asked shippers who have continued to bombard her DM, questioning her about her relationship with Neo, to mind their business.
Neo and Vee had met in the lockdown edition of the Big Brother Naija show which happened in 2020 and had pursued a romantic relationship in and outside the house.
However, news broke in December 2021 that the two lovebirds have parted ways.
Vee and NeoAs expected some of the shippers of Neo and Vee took to her DM to demand an explanation as the two lovebirds refused to address the rumour.
On Monday, Vee took to her Instagram Live to warn nosy shippers to leave her alone and mind their business.
According to the singer, she has never put up her personal business on social media and would not start doing that now.
"Are you still with Neo and my answer is 'Mind your fucking business? Because you are not him. When I got home, are you here with me?
"Do you live with me? Do you shower with me? Do you sleep with me? Do you watch TV with me?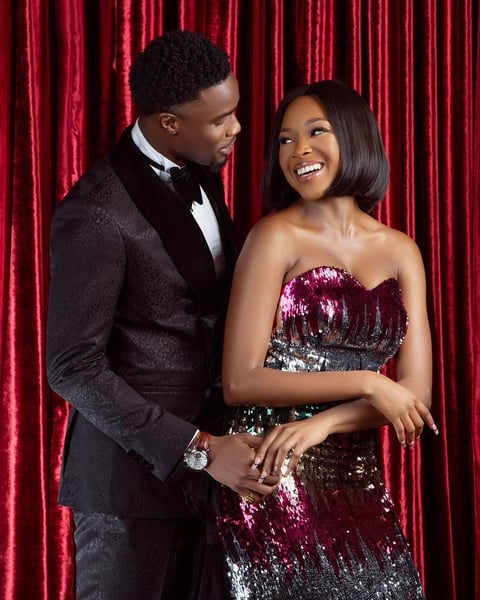 Vee and Neo
"This is all you see, everything I put on social media. I have never come on social media to announce any part of my personal life. And it's never gonna happen now.
"My advice for you is to mind your business. If everybody minded their business, the world would be a better place.
"Now, here you are, disturbing yourself in my DM. You people, you shippers, you are in my Twitter, you are in my Snapchat.
"You are in everything asking me the same answer that you are never gonna get an answer to.
"Most of the time, I'm blocking you. See? Abebelube, you are too forward. Now I've blocked you and you can't see anything I'm doing. Now you have to love me from a distance."